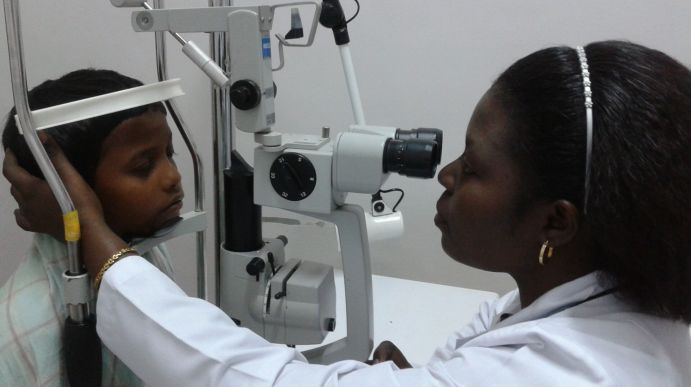 The ophthalmology elective will acquaint all medical students with the techniques of examination of the eye, common fundus pathology, cataracts, glaucoma, common external problems such as infections and also ophthalmic emergencies.
Students interested in Ophthalmology as a possible career choice will wish to spend a greater proportion of their time in activities such as following patients that they have seen in the clinic to the operating room and following their postoperative course. If they have more of an interest to see specific subspecialty ocular conditions, they will have the opportunity to spend time with specific attendings in the clinical practice and in the operating room.
Students going into non-ophthalmic fields of medicine are better served seeing acute eye problems in the Eye Clinic with the ophthalmologist with less time spent in the operating room setting & observing ophthalmic procedures.
The students will be engaged in a well-rounded clinical experience involving general ophthalmology and sub-specialties such as cornea/external disease, retina/vitreous, oculoplastics, neuro-ophthalmology, glaucoma and pediatric ophthalmology. The students will also attend all the out-patient clinics and examine patients according to his/her ability with supervision by staff and residents. At the end of the rotation, the students should feel comfortable with performing a detailed eye examination and be able to recognize the more common ocular conditions.
–