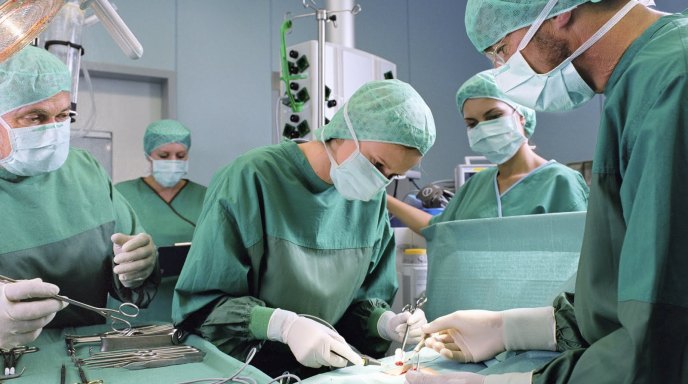 Operating in developing countries is an experience unlike that in the United States. The fractures that surgeons abroad treat are generally of a high level of complexity, not only because they are severe but also because they have undergone partial healing due to delayed treatment.
These severe fractures require surgery for proper healing and without it the patient faces almost certain disability. Surgeons trained in the SIGN technique take on these difficult procedures, even while lacking live imaging and reliable electricity, revealing their desire to serve the injured poor.(90% of the world's trauma occurs in the developing world)
This program offers Mobile Orthopaedic Services(MOS)in several hospitals in the Coast Province of Kenya. The program involves training, outpatient clinics and orthopaedic surgeries in 4 different District Hospitals. There is also an outreach project whereby the team visits remote places on a regular basis to look for children and adults with disabilities.
They are then referred to the Port Reitz Rehabilitation Center. Some patients like hydrocephalus/spine bifida cases & some complex orthopaedic cases have been found during the outreach programs. These cases are referred to the hospital for operations. In the hospitals south of Mombasa, Dr. Stan Kinsch deals mostly with adult patients with limb fractures. He can now offer patients with femur and tibia fractures a state of the art operating technique.
Since February 2011 to date, over 300 children and adults have been operated on. Most of them wouldn't have been able to afford proper orthopaedic treatment and would now be more or less disabled without these interventions. Dr. Stan Kinsch have also been able to raise the standard of orthopaedic treatment in the hospitals of Msambweni, Kwale, Kinango and Port Reitz considerably, due to the constant visits and training sessions there.
Eligibility
Residence and students in their 4th year of Medicine (Orphopaedics Surgery) can apply for the program. Also accepted in the program are Theatre Nurses.
Highlight of the Program Location:
The program location is Diani Beach-A vibrant, intimate little paradise on the quiet shores of the Indian Ocean just south of Mombasa in exotic Kenya.
It incorporate Tiwi Beach, Galu Beach, Chale Island, Funzi Island, Msambweni and Kinondo. With swaying palms and soft, white sand caressed by glittering, turquoise water, Diani Beach has many of the ingredients of the perfect tropical holiday destination.
It is deservedly popular, and as one of Kenya's premier Indian Ocean resorts, it has a large and still-growing assortment of hotels and restaurants, some of them extremely luxurious by local and often international standards. Thanks to warm seas and beautiful coral reefs it is also one of the best places to get close to the richly diverse marine life of the southern Kenyan coast, by snorkeling, scuba-diving or joining a boat safari.
The beach is the area's major attraction – long, soft, white and lovely, it comes close to the tropical ideal. The offshore reef offers rewarding snorkeling; it also keeps waves at bay, making paddling and swimming close to shore a pleasure, and providing perfect conditions for windsurfing lessons. The only drawbacks are the seaweed that gets washed up from time to time, the tides which, at their highest, cover much of the sand, and the hustlers (known locally as beach boys) who can be hard to shake off.
Beyond the beach:
The romantically inclined can cruise the shoreline in a dhow (traditional boat): a favorite destination is Kisite Marine National Park near the Tanzanian border, which offers outstanding snorkeling. Elsewhere in the underwater landscape, there are rewarding wrecks for scuba-divers to explore; you're likely to see turtles, mantas and barracuda among many other marine species. Whale sharks patrol the coastline between January and March. To spot one, or even snorkel beside one, you can join a half-day whale shark safari organised by the East African Whale Shark Trust a locally based conservation organization.
Diani Beach has plenty of relaxed, family-friendly resort hotels that go out of their way to keep children amused with special menus, sports, games and other activities. The beach is safe for swimming but kids who want to snorkel will have to be strong swimmers to reach the reef – it is better to take a boat or canoe. The Colobus Trust (Diani Beach Road), set up to protect Diani's endangered black-and-white colobus, is great for monkey spotting.
Retail Therapy:
Diani Beach's resort hotels have shops where you'll find souvenir T-shirts and local crafts such as soapstone sculptures, shell and bead necklaces and sisal baskets. Beach sellers also offer souvenirs, including wooden animals, brightly coloured kangas (sarongs printed with Swahili proverbs), kikois (stripy cotton wraps) and shukas (red Maasai-style blankets).
Exploring further:
For a chance to soothe body and soul in gorgeous surroundings, you can treat yourself to a few days at the Shaanti Holistic Health Retreat a boutique hotel specializing in yoga and wellbeing treatments. Guests are encouraged to rise early for dawn yoga sessions, unwind over sessions of meditation or massage, and refuel on delicious vegetarian fare. Best of all are the open-air Jacuzzis, set into the rock right on the edge of the beach – perfect for a long soak at sunset.